The specific age range for each ticket type is defined by the experience provider's policy and differs for each activity.


Where you can find this information:
On the activity page, scroll down to the options.

Select your preferred Activity Date

Select your preferred option

Refer to 'Quantity' within the option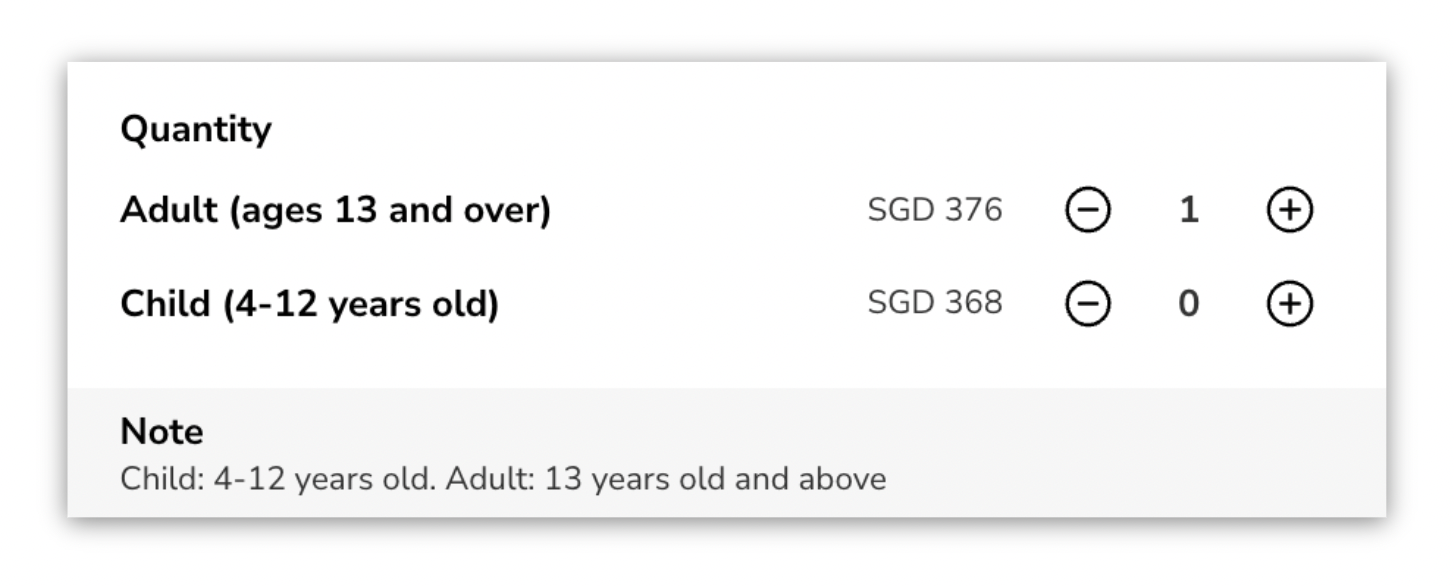 Additionally, you can refer to the 'Additional Information' section, under 'Age Requirements':

Alternatively, you can check the provider's official website for more details.
Should you find any activities where these details are not clearly stated on our page, please reach out to us via this form.