A specific date is not selectable
This may indicate a holiday closure, irregular closure, or the activity is fully booked for this day and the experience provider is no longer accepting new bookings (7th, 8th and 9th April in the example below).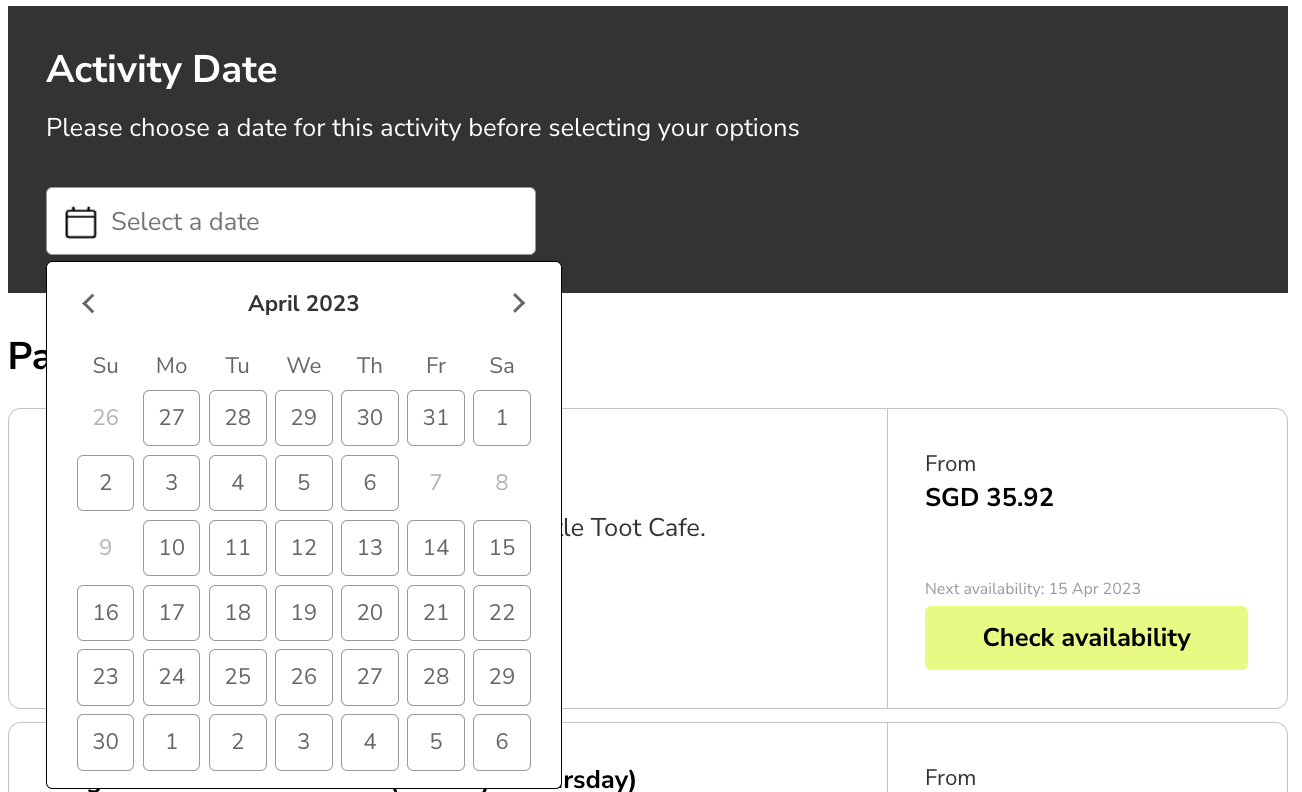 Tomorrow or the following day is not selectable
This means that the activity must be booked at least several days in advance for the experience provider to confirm the booking. Please ensure to book in advance!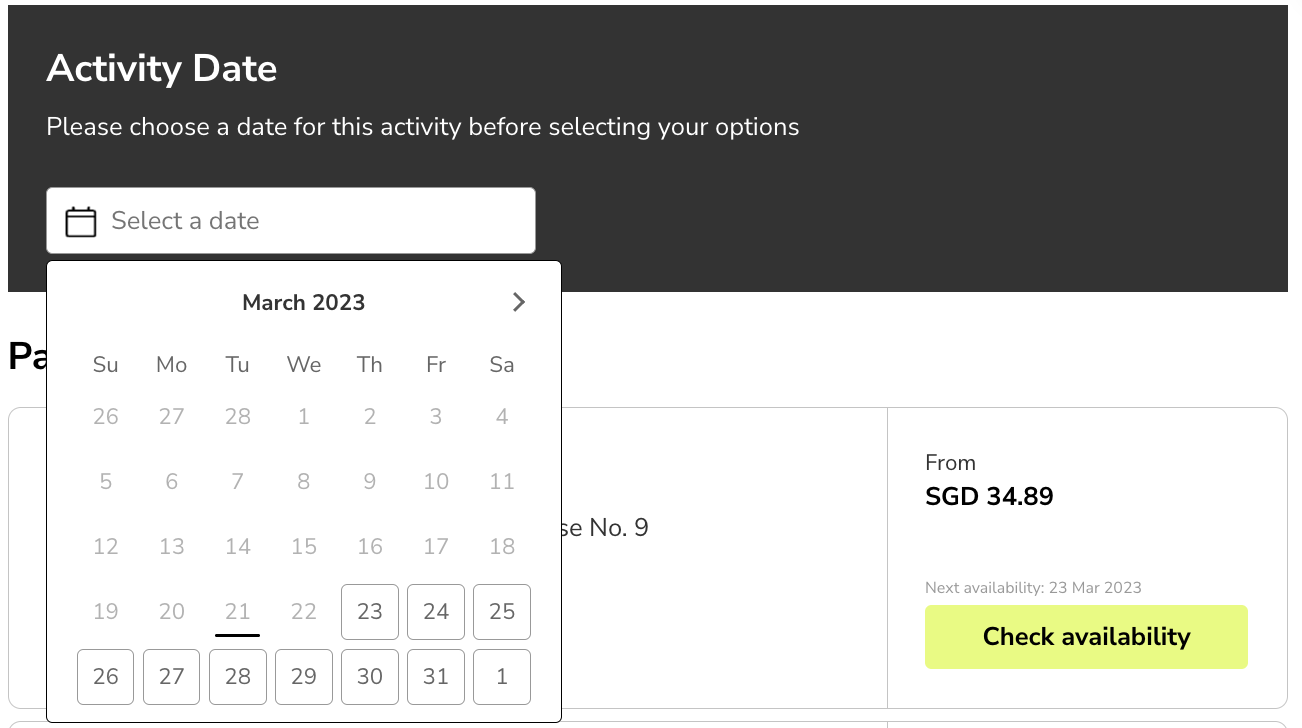 A pattern of dates is not selectable
This indicates a regular business closure. The experience provider in the below example operates on Tuesdays and Saturdays only.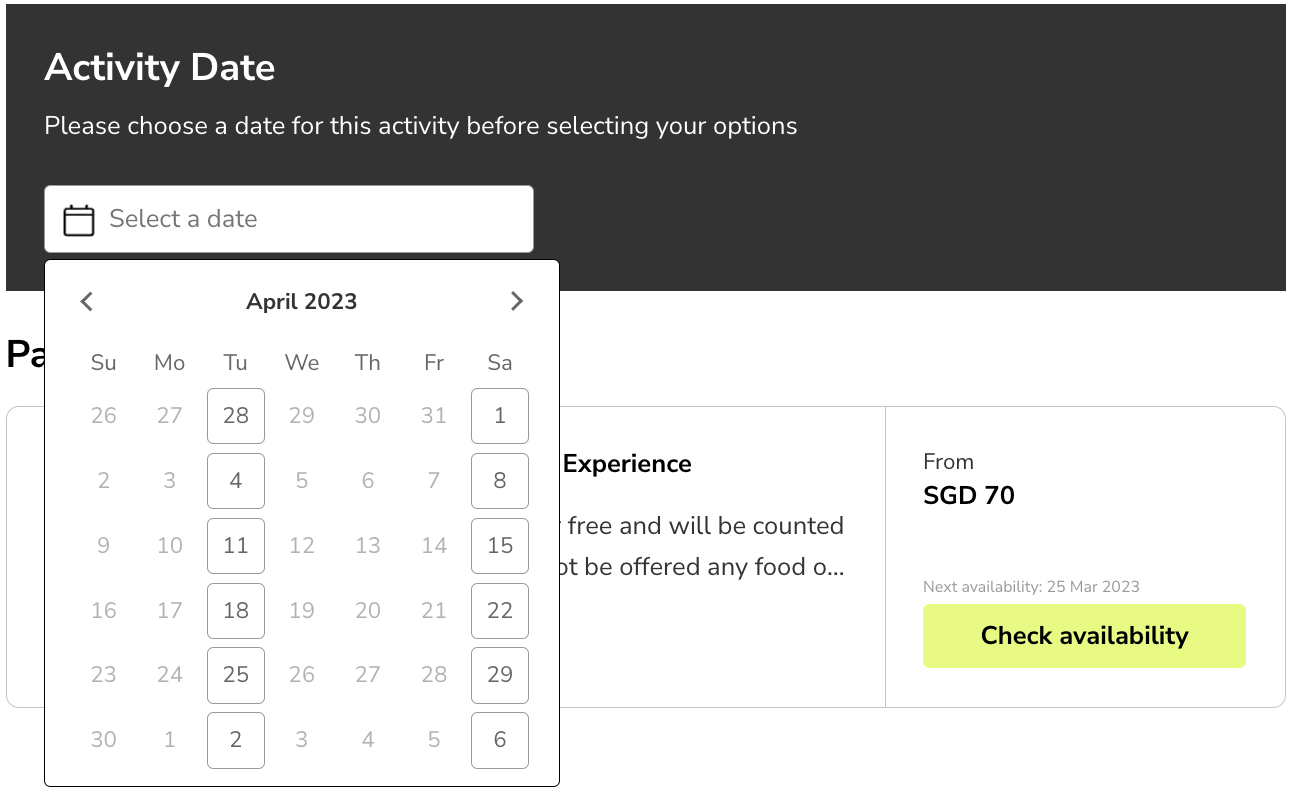 The calendar will not display further dates
The calendar will only show up to the furthest date bookable at the time of checking. How far ahead you can book is dependent on the experience provider. Bookings for most activities open 2 to 4 months in advance.
In the below example, 31st May is the furthest date that can be booked at this time.